Placement Cell will help the students in their training and placements. Campus interviews are arranged by inviting well known Industrial Establishments from Bangalore and other important Industrial Cities including Tumkur. Industrial Training during vacation is arranged for deserving students to improve their skills.
Several companies like JSW,Centum, Invensis,Bajaj, APC, Suzlon, Tayana Software,Toyota, BFW, Wipro Technologies, BHEL, Tafe, TDPS, Unisis, L&T Comatsu, iTech Solutions, inCap, MANN & HUMMEL visited for this Academic year and a number of  students are selected for placements.
Placement cell is an integral part of the institute, which arranges for the employers to visit the campus & appoint students, In the final phase of their study. Cell assists to develop the personality of every student by imparting training in soft skills, communication skills, group discussion, interview techniques, leadership qualities and team work. Empower the students to face life confidently.  Former students can also take help of the placement cell, for change of jobs/better career prospects anytime after the completion of their courses.
Sri. Sudeep Kumar K B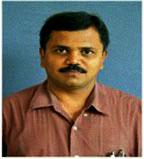 Sri. Hemachandu S.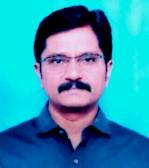 Assistant Placement Officer